Description
Transform your workplace with the cutting edge technology of the BenQ CP Series Corporate Interactive Flat Panel – DuoBoard. Designed for modern offices, BenQ Corporate Interactive Flat Panels offer the latest tools for interactive meetings without external PCs. With pioneering innovations including Cloud Whiteboard, Account Management System (AMS), 20-point multi-touch, 4K resolution, Smart Eye-Care and Air Quality Sensor, the BenQ Cp Series Corporate Interactive Flat Panel provides intuitive collaboration and display interactivity with the ease of wireless presentation, open-platform software compatibility, and hassle-free maintenance.
Features
Set up Your Meeting by only One-Step
Collaboration+ Unleashes Infinite Possibilities
Flexible Anytime Annotation
InstaShare Wireless Solution for Seamless Collaboration
Facilitate Efficient Communication with Friendly Design
Foster a Powerful Collaborative Environment
Hassle-Free Display Management and Security
Choose between 65 inch screen (1502mm x 878mm) or 86 inch screen (1962mm x 1136mm)
Check out the brochure for more details!
3 year warranty
Instant Meetings without Wait
Duoboard allows users to just bring their own portable devices to start the meeting right away. The built-in camera and array mic also allow for direct video conference without troublesome preparations and cable cluster. By supporting various input sources including OPS, HDMI, VGA, USB flash drive and more, DuoBoard offers an excellent compatibility.
Account Management System for Personalized Workspace
DuoBoard supports multi-account management through NFC technology, which allows users to directly access and manage their personal system-setting, network drive and cloud storage space such as Google drive and Dropbox, by simply scanning BenQ designed NFC cards without having to enter password.
Start Meetings Quickly with BenQ Launcher
DuoBoard makes it easy for users to launch meetings without delay. Created to aggregate all key tools in one hub, BenQ Launcher allows employees to access video input sources or use the EZWrite whiteboard without having to log into their accounts. Additionally, BenQ Launcher comes with a task switcher, letting users switch between recent apps and input signal sources with just a simple touch.
Video Conferences Anytime, Anywhere
DuoBoard is pre-loaded with useful business apps such as Blizz by TeamViewer, a powerful cloud meeting service that unifies video conferencing, simple online meetings, group messaging, and discussion management. With a one-click-to-start interface, you can easily host a high-quality audiovisual group meeting by connecting various devices. The embedded camera and array mic enhance meeting efficiency, boosting productivity. 
Duo Boards
This feature is designed for extending collaboration, fostering teamwork, and stimulating innovation. Combining two DuoBoards together, users can seamlessly double the collaboration space and develop borderless ideas. Users can use the EZwrite to work jointly with their teammates to complete a complicated task. Files saved in individual IFP are also shareable between IFPs. One plus one is definitely more than two.
Annotate and Collaborate Everywhere with the Cloud
Boasting powerful cloud features, EZWrite 5 streamlines discussions by letting employees share notes and ideas whether they are in the office, at home, or on a business trip. With BenQ's exclusive AMS service, employees can save materials in the cloud and access them directly from the BenQ IFP, without need for a laptop or smart device.
Sticky Notes
Packed with user-friendly features, EZWrite 5 is the leading annotation solution for boosting collaboration and communication during meetings. With the EZWrite Cloud Whiteboard, employees can collect, categorize, edit, and share notes between the IFP and their mobile devices or laptops, ensuring they'll have access to their important materials everywhere.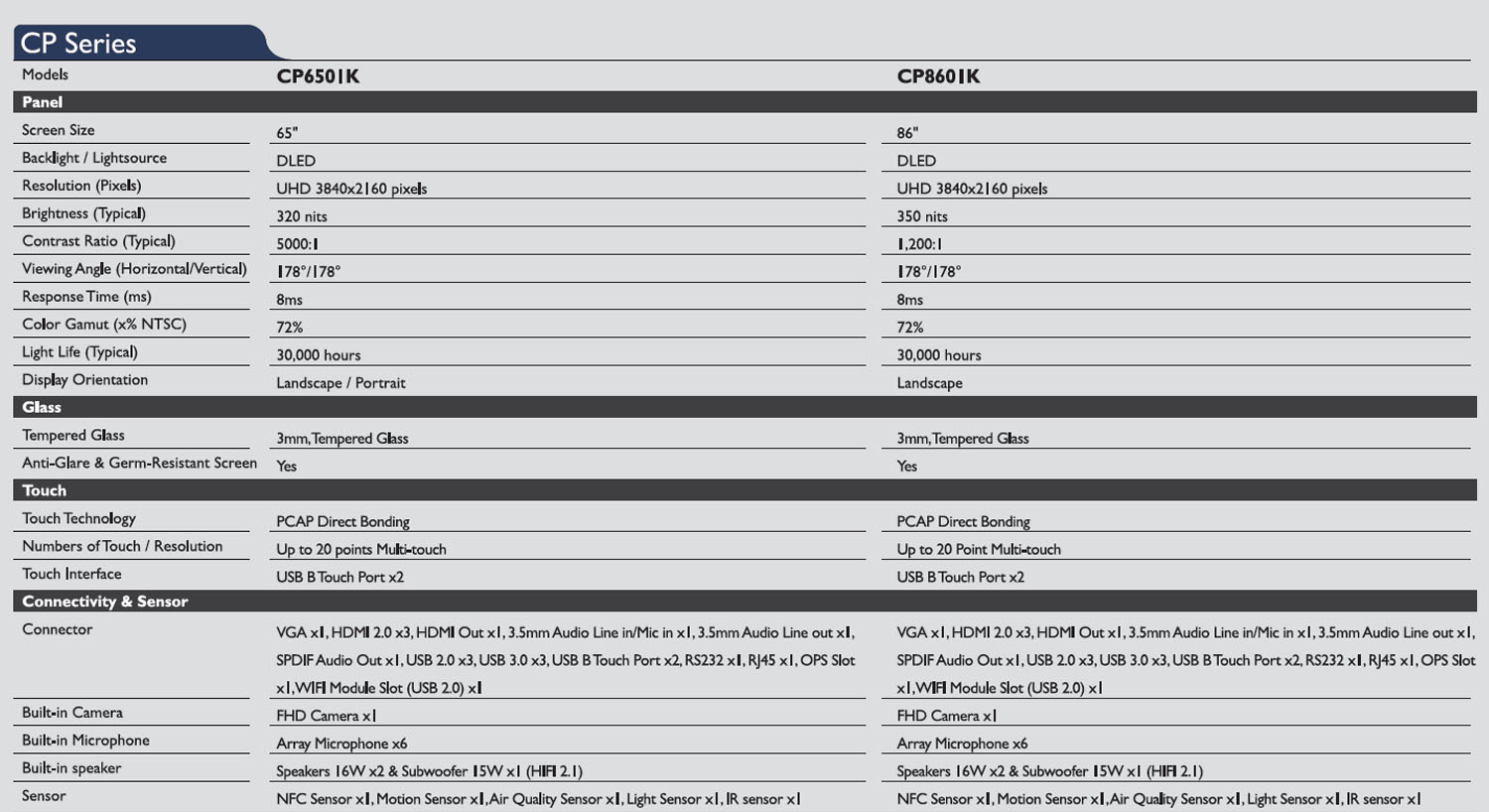 View a comparison between all of our BenQ Interactive Panels here.