While our digital landscape continues to advance, there's a lot to be said for the trusty traditional communication tools that have gotten us where we are today. Your colleagues and classmates may be more interested in creating PowerPoint presentations; however, the flip chart is one presentation tool that continues to provide an exceptional resource for work, school and important recreational presentations.
Whiteboards and Pinboards are proud stockists of a range of high-quality, versatile and functional flip charts, available to purchase from our online store. Australia's leading educational and office accessory provider, Whiteboards & Pinboards believe that flip charts provide the ultimate presentation tool: versatile, functional, adaptable and electricity-free, flip charts can enhance the average presentation, discussion, lesson or brainstorming session. We've broken down some of the settings that flip charts can be utilised in, how to prepare flip chart equipment and how to do a flip chart presentation, effectively.
What Is Flip Chart Presentation?
A flip chart is a stationery item that consists of large paper sheets, typically fixed to a frame, to provide visual presentations and communication. Whether you want to use your flip chart for diagrams, brainstorming, demonstrations or notes, flip charts are still to this day, extremely effective in a variety of situations.
In regard to what is flip chart presentation, flip charts are reliable, trustworthy and simple presentation tools that still to this day, are ever-present in classrooms and boardrooms. Flip charts are a valuable visual asset, appealing to various senses of those being presented too. While PowerPoint and other digital media generally dominate the presentation landscape, there's still a lot to be said for the trusty flip chart presentation. What is flip chart presentation used for? Here are a few flip chart presentation examples of when you might rely on the tools to provide an interactive, engaging and effective display.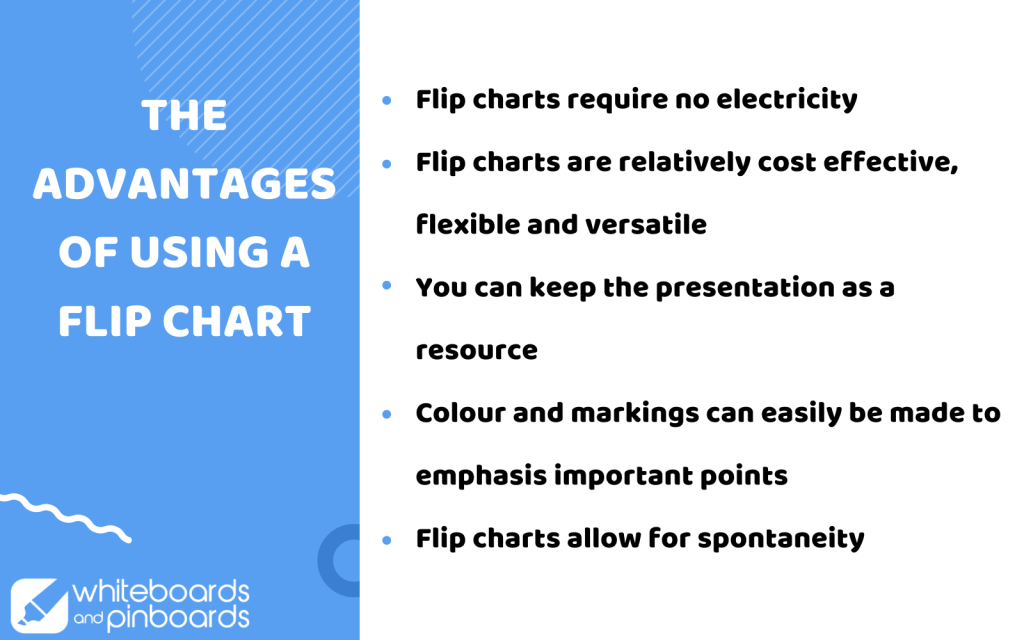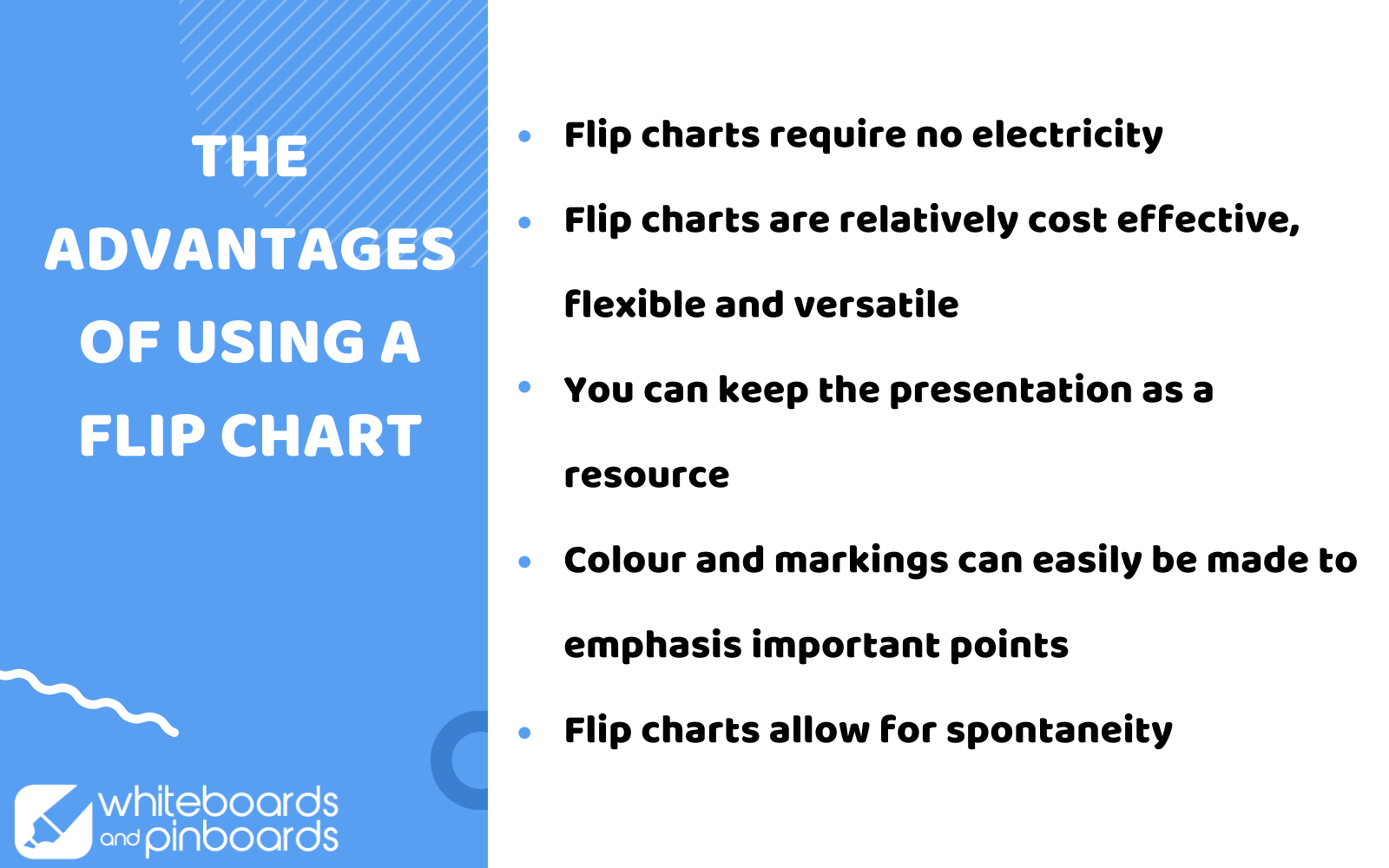 Flip Chart Presentation Examples:
Flip Charts in the Boardroom
Believe it or not, there's still plenty of room for flip charts in the modern workplace. Flip charts are a fantastic tool for real-time brainstorm sessions, demonstrating an idea, or drawing a diagram to showcase your point in the boardroom. One of the major benefits of using flip chart presentations over a digital resource is that once you've completed your flip chart presentation in the boardroom, you can leave it up, or use it as a future physical resource.
Classrooms Using Flip Charts
Another fantastic way to utilise flip charts is to teach a lesson or provide an interactive classroom. Whether you're teaching first grade or you're a university lecture, flip chart presentations are exceptional resources that allow for visual learners to thrive. If you're a teacher wondering "what is flip chart presentation used for in the classroom?", then you're in luck. Flip charts are fantastic tools that can be used in a variety of learning environments. Flip charts in the classroom can be used to explain a topic, have a question-and-answer session with students, or allow for real-time feedback. Teachers may use flip charts to display important notices, pupil's work, or come together on group brainstorming activities.
Shop our Most Popular Categories
Flip Chart Presentation in an Interview
If you really want to leave your mark on an important job interview, consider blowing your potential employers away with an organised, effective and pointed flip chart presentation. A flip chart presentation in an interview may be well out of your comfort zone; however, the stationery tool may just be what you need to organise your main points and provide a powerful, effective and visual reason for why you are the perfect candidate for the job.
How to Prepare Flip Charts for Presentations
Now that we've covered the basics of what is flip chart presentation and the flip chart presentation examples, let's move onto the next step: how to prepare flip charts. Here are our top tips for staying as organised as possible, and how to successfully prepare for a flip chart presentation:
Find the best flip chart markers
Plan each page if possible
Pre-prepare any pages of flip charts if you're able to
Write talking points in pencil (for only you to see)
How to Do a Flip Chart Presentation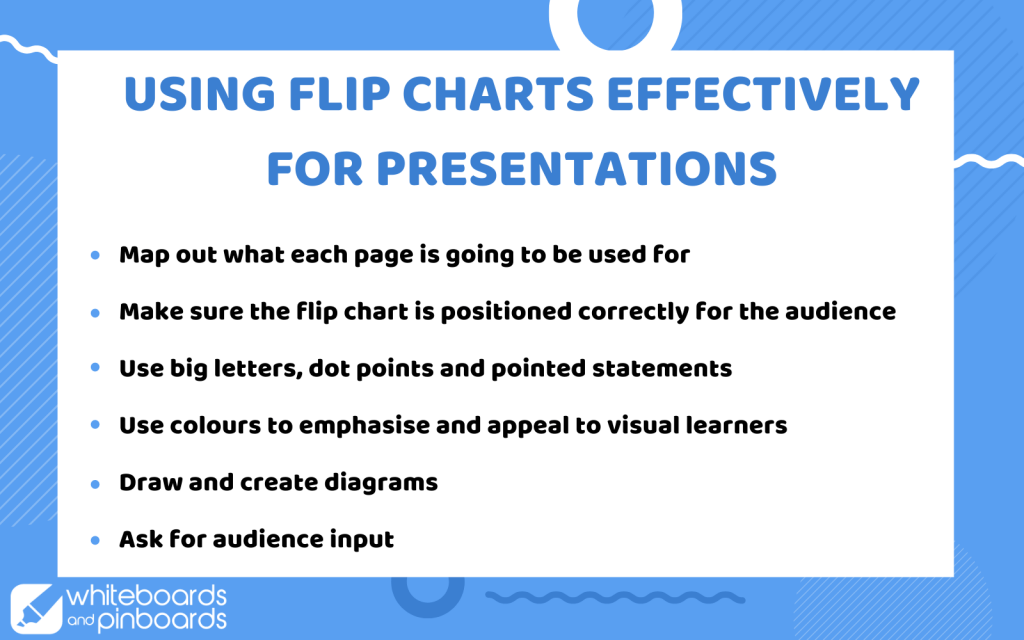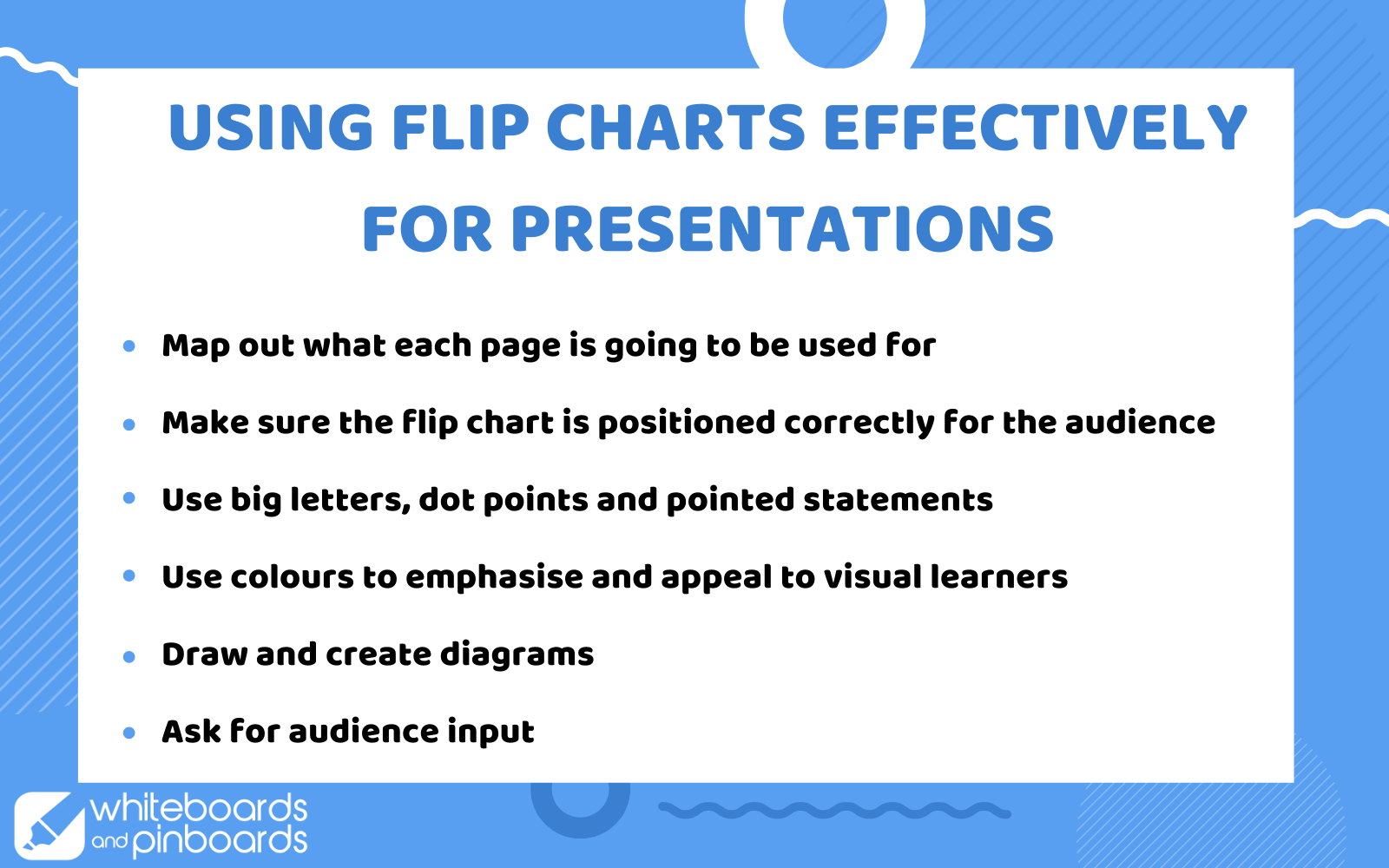 The secret to providing a fantastic flip chart presentation is planning. A well-thought-out and planned flip chart presentation can do wonders for your discussion, lesson, boardroom meeting or interview. Here are some tips on how to do a flip chart presentation:
Map out what each page is going to be used for
Make sure the flip chart is positioned correctly for the audience
Use big letters, dot points and pointed statements (no long sentences)
Use colours to emphasise and appeal to visual learners
Draw and create diagrams
Go with the flow!
While great flip chart presentations are the ones that are planned and mapped out, the beauty of flip charts is that they also allow for spontaneity! During your presentation, you can use your flip charts to draw out concepts to enable your audience to better understand your points. You can also use flip charts to create an engaging, interactive presentation in which the audience has direct input to the discussion. What's more, once the presentation is complete, you can keep the papers as a future resource.
Whiteboards & Pinboards Flip Charts
In our opinion, flip charts are still some of the most effective presentation media of all. It's the simple, concise and straight-to-the-point visuals of a flip chart that make powerful statements and leave an audience feeling invigorated and engaged. We hope you've now got an extensive understanding of what is flip chart presentation used for. Whether you're looking to integrate flip charts into your board meetings, your classroom lessons or your next job interview – we've got you sorted with the best quality flip charts and flip chart accessories available in Australia.
Whiteboards & Pinboards are pleased to offer an exclusive range of flip charts, that meet the various demands of a wide range of environments. From standard flip charts, to flip charts with modern frames, deluxe magnetic flip charts and flip chart pads, Whiteboards have everything you need for your next flip chart presentation. To learn more or talk to one of our experts, get in touch with Whiteboards & Pinboards today on 1300 849 152.